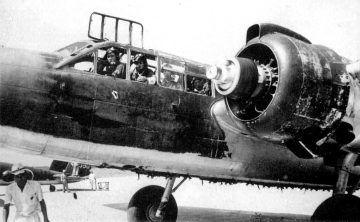 The Mitsubishi G3M was a Japanese bomber and transport aircraft used by the Imperial Japanese Navy. The plane originated from a specification submitted to Mitsubishi by the IJNAS for a torpedo bomber with unprecedented range and speed. The plane flew for the first time in 1935, and is most famous for the sinking of the two British capital ships, the HMS Prince of Wales and the Repulse, them being the very first two capital ships sunk exclusively by air attacks at sea during war.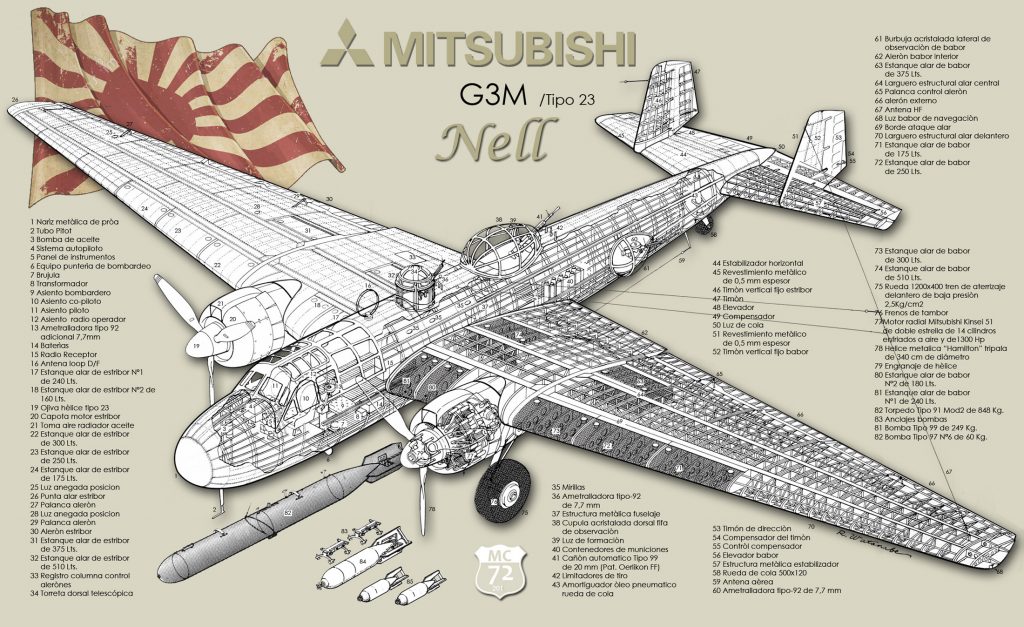 The Kit
The Nell might be the best looking plane of world war II in my opinion, with it tear shape, double tail and round nose. This Hasegawa tool does more than justice to just beaty. Fine details and a good fit make for a fun to build kit with a nice result. The only big mistake I could find was the attachment of the Type 99 cannon, which was overly simplified.
I also made a bunch of improvement to the kit. Both with aftermarket photo etch and scratch building. I opened the hatch to one of the fuel tanks and completely riveted the plane. I also made a bunch of improvements in the cockpit.

Cockpit
Markings
The kit gives markings for 2 planes: An early war green-brown camouflage of the Genzan Kaigun Kōkūtai, G-361. and a late war plane with a solid green top of the 951 Kōkūtai. As with a lot of Japanese planes, very little information about individual aircraft have survived the war wit mostly black and white photo's remaining. Hasegawa also included a full set of numbers on their decal sheet, allowing you to customize the planes number. I went with G-356, because nobody can prove me wrong about this plane now. A bunch of planes can be found on this site if desired. Advantage of this is that it grant's me a bit of creative freedom as no one can prove me wrong. I thus went with a heavy chipped plane. Not very realistic with the early war scheme as those planes still had proper priming, but I think it looks sweet
Finished model