Prior to the 2nd world war the Dutch had three air forces. The LVA (Luchtvaartafdeeling, Army Air Force) which fought in The Netherlands themselves. The ML-KNIL (Militaire Luchtvaart van het Koninklijk Nederlandsch-Indisch Leger, Dutch Indies Army Air Force) which fought in the Dutch Indies, and the MLD (Maritieme Luchtvaartdienst, navy air force), which was active in both the Netherlands and the Dutch Idies. Each had their own camouflage schemes.
Paints and Paint Schemes
Unlike other countries, these branches had no real centralized paint system such as the German RLM or the American ANA. That doesn't mean there wasn't any unity between different aircraft types and military branches. It does however make it impractical to create a table with all the paints used. Therefore each individual scheme has it's own little table with the paints used.
Disclaimer: As with all pages of this type, the colours shown are an approximation. Monitors can change the colour displayed and don't account for shading and glossiness. In reality these colours would also fade over time, and different batches could deviate quite a bit from the 'official' colour.
LVA
The LVA (Luchtvaartafdeeling der Koninklijke Landmacht, Aviation Department of the Royal Armed Forces), was the Army Air Force and precursor of the Dutch Air force. They were tasked with defending the Netherlands and fought the German invasion in may 1940.
LVA, Khaki-Blue
Before early 1938, aircraft of the LVA were painted in a camouflage consisting of a khaki topside and blue bottom side. Some MLD land based aircraft also used this scheme.
Colour
equivalents
Gunze
Tamiya
Vallejo
Hataka
LVA Khaki
LVA Khaki
FS-14064*
RAL 6014
HTK-A193
Upper surface camouflage of early aircraft
select training and reconnaissance aircraft
LVA Blauw
LVA blue
FS-15189*
RAL 5018
HTK-A332
Lower surface camouflage or early aircraft
Overall colour of training aircraft
Hemelsblauw
sky blue
FS-35250
45% XF-2
40% XF-8
7.5% XF-7
7.5% XF-19
HTK-A332
Koolhoven used alternative to LVA Blue
Body of the FK-58 prototype, with silver wings.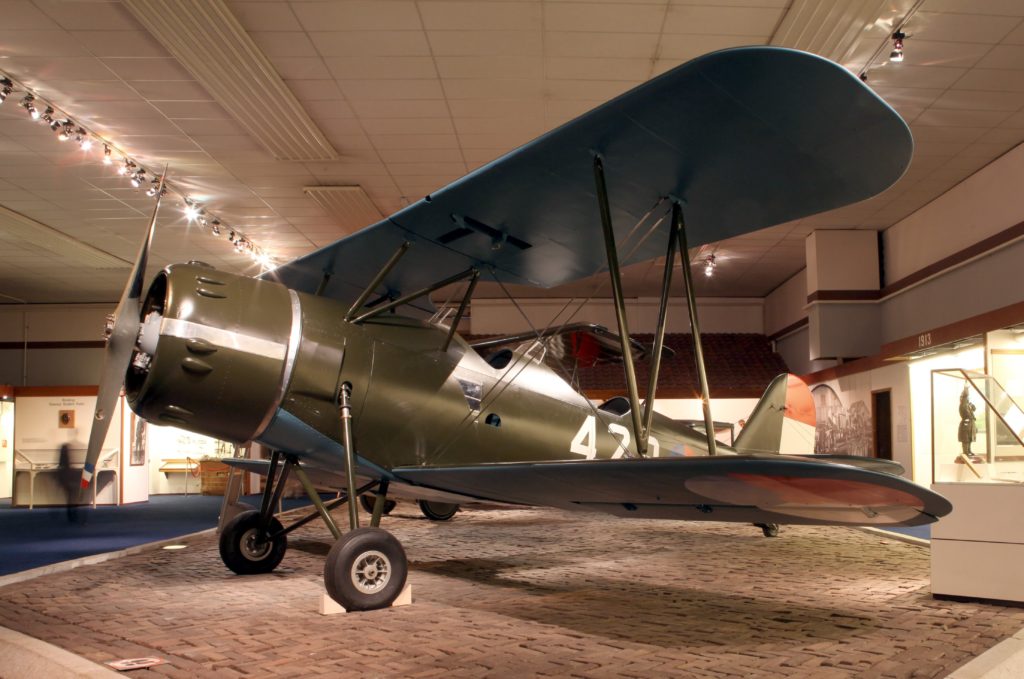 | | | |
| --- | --- | --- |
| Used | | |
| Koolhoven FK-31 | Koolhoven FK-46 | Koolhoven Fk-49 |
| Koolhoven Fk-51 | Koolhoven Fk-56 | Koolhoven Fk-58 (prototype) |
| Fokker D.XVII | Fokker D.XVI | Focke Wulf Fw-58 |
| Fokker G.1 (prototype) | Fokker T.IX (prototype, khaki overall) | |
LVA Bruin-Beige-Groen
This Brown-Beige-Green camouflage is probably the most iconic Dutch camouflage. The switch to this new camouflage occurred with the introduction of the Fokker T.V in early 1938. Planes constructed before that date weren't repainted.
It is not known why the underside of the planes were painted brown. Theories exist, such as it is because the LVA believed the colour to be less visible when caught in searchlights. However it's quite the odd choice to paint all aircraft in a night camouflage, when none where optimized for night operations.
Colour
equivalents
Gunze
Tamiya
Vallejo
Hataka
Camouflage Bruin
Dark Brown
FS-10059
H-047
C-041
XF-64
70.985
HTK-A087
Upper and Lower surface camouflage
Camouflage Beige
Sandy Brown
FS-16360
H-336
C-336
70.979
HTK-A074
Upper surface camouflage
Camouflage Groen
Dark Green
FS-14077
H-330
C-330
XF-11
XF-74
HTK-A246
Upper surface camouflage
Anodiseergrijs
gray
FS-16320
H-307
C-307
HTK-A201
Cockpit and fuselage interiors
| Used | Planned | Possible |
| --- | --- | --- |
| Fokker D.XXI | Dornier Do-215 (order of 24 machines) | Schelde S.21 (prototype under construction, but not (yet) ordered) |
| Fokker D.XXIII | Koolhoven Fk.58 (36 machines ordered) | Fokker G.2 (prototype under construction, but not ordered) |
| Fokker G.I | | Fokker T.IX (interest shown in prototype, but not ordered) |
| Fokker T.V | | |
| Douglas DB-8A-3N | | |
ML-KNIL
The Militaire Luchtvaart van het Koninklijk Nederlandsch-Indisch Leger (ML-KNIL), the Royal Netherlands East Indies Army Air Force (RNEIAAF) was the air arm of the Dutch colonial army. Initially, planes flown by the ML-KNIL had no defined camouflage pattern, with each type of machine either using it's delivery scheme or no camouflage at all.
1940 – Jong blad / oud blad
While the ML-KNIL initially didn't use camouflage colours, a supply of a green paint and dope was kept from at least 1938 (often known as "jong blad" = young leaf, or camouflage green). This was to be used as a bomber colour if tensions were to rise. When the war broke out in Europe in late 1939, the ML-KNIL purchased extra Jong blad to be able to camouflage all operational aircraft. It would take until early may 1940 before the paint was actually applied however.
Due to rising tensions, a series of tests were conducted on 9 Martin 139's between may and July 1940 to develop a camouflage scheme. Starting with overall "Jong blad" in may, but later also with oud blad and light grey. The scheme was officially adopted in august same year. For the new Curtiss H-75A-7 Hawk fighters it was decided that the grey underside was unnecessary, as their camouflage was only deemed for reduced visibility on the ground. Their underside was left in their aluminium delivery scheme. This was also extended to other planes later on such as the Brewster B-339 and Curtiss CW-21, who had their undersides painted aluminium, and the Lockheed L-212 who's underside was left bare metal. The bottom leading edges of the wings and the engine nacelles were often camouflaged as well. The aircraft's serial number was painted on the leading edges as well.
The names of these colours aren't official, and can change between sources. The exact shade is also still debated.
Colour
equivalents
Gunze
Tamiya
Vallejo
Hataka
Mr. Paint
AK
Jong Blad
camouflagegroen
"young leaf"
Dark green
FS-34079
Medium Green No. 42
H-309
C-309
XF-58
71.294
HTK-*016
MRP-101
RC027
AK11346
upper side camouflage together with Oud Blad
overall upper side camouflage of some Martin 139's (applied may 1940-august 1940), potentially with light grey underside

.

Oud Blad
"old leaf"
camouflage green
FS-34102
Olive Drab No. 41
H-303
C-303
71.289
HTK-*021
MRP-102
RC083
AK11342
faded heavily over time towards a lighter colour.
upper side camouflage together with Jong Blad
overall upper side camouflage of Lockheed (2)12 Electra
Mat Aluminium
Matt Aluminium
XF-16
MRP-104
Underside colour of most aircraft. Aerial camouflage was deemed unnecessary for fighters, and camouflaging would only be used to reduce ground visibility, thus, making unnecessary to apply light gray to the overall metal delivery scheme.
Some Martin 139 bombers had only the underside of the wings and stabilizers bare aluminium, with the fuselage and engine nacelles underside also painted with the upper camouflage scheme.
Lichtgrijs
Light grey
FS-36622
H-311
C-311
70.883
HTK-*039
MRP-104
RC254
Underside colour of most martin 139 bombers.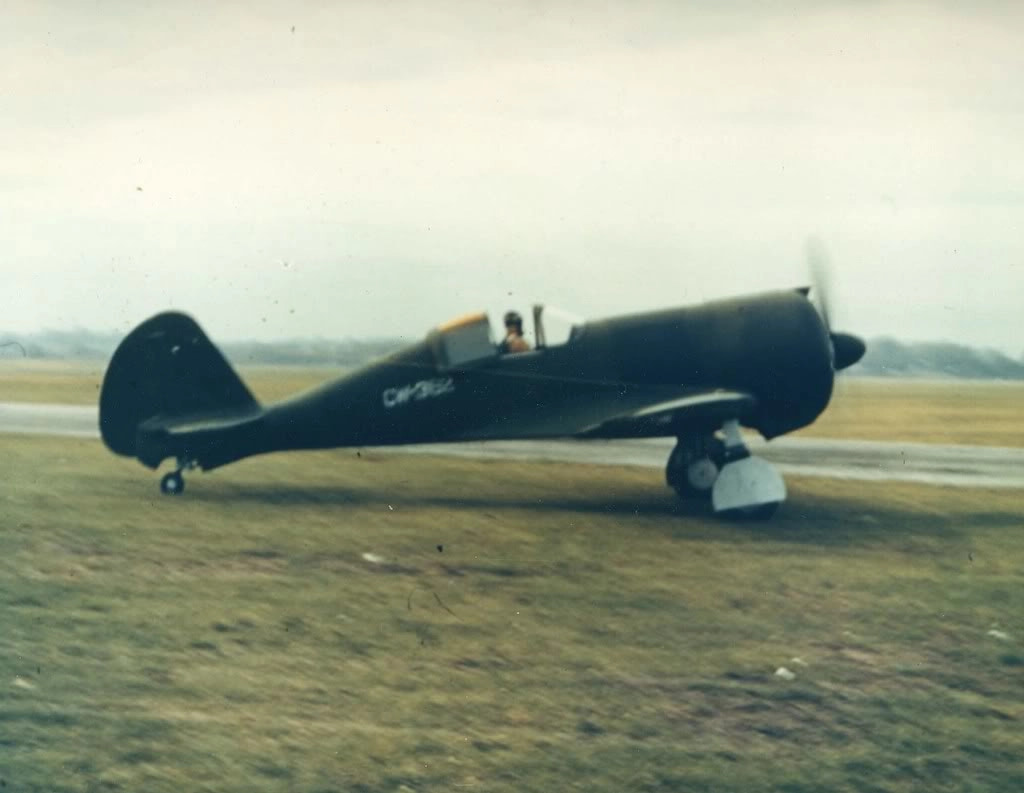 | aircraft | notes |
| --- | --- |
| Brewster B-339D Buffalo | Jong/oud blad upper sides with aluminium bottom |
| Lockheed (2)12 | Delivered in aluminium, later camouflaged with Jong Blad only |
| Curtiss CW-21B | upper rear section of the canopy was painted transparent orange |
| Curtiss CW-22 | |
| Fokker T.IX | What If, Prototype was initially developed for the ML-KNIL. |
| Martin 139 | Delivered in a yellow-blue scheme. Starting may 1940 this was replaced with overall Jong Blad on some planes and some Jong Blad with light grey undersides. From august new planes were painted with the two tone camouflage, with the previous machines also repainted again. |
| Curtiss 75-A7 Hawk II | |
Martin B-10 model 139 delivery scheme
The Martin model 139 bombers were delivered to the ML-KNIL in a flashy yellow-blue colour scheme, the same they were painted in in the US. From 1940 onward, this was replaced with the jong blad / oud blad camouflage pattern to reduce visibility.
Colour
equivalents
Gunze
Tamiya
Vallejo
Hataka
Humbrol
Mr. Paint
AK
MiG
#23
light blue
FS-35109
XF-8
HTK-*156
109
MRP-238
RC234
Overall fuselage and engine nacelle colour
#4
yellow
FS-33538
H-329
C-329
XF-3
71.078
HTK-*066
069
Overall wing, stabilizizer and tail colour
MLD
Water planes used by the MLD (Maritime Luchtvaartdienst, the Dutch navy Air Force) often sported a gray camouflage opposed to the regular LVA or ML-KNIL scheme.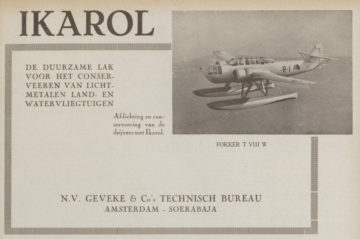 1938-1940 Ikarol A & B
'Ikarol' flieglack was a range of aviation varnishes developed by Warnecke and Bohm. In the Netherlands these were i.a. used in two schemes. First Ikarol A, which was quickly replaced by Ikarol B. Ikarol A was first seen on the imported Do-24. However after the first batch of 18 machines, this was replaced with Ikarol B, which replaced the aluminium dope with light grey. Ikarol B was also used to paint the 2nd series of Fokker T.VIII-w machines repaint the Fokker C.XIV-w's
The Dorniers were in 1940 however repainted again to a scheme resembling that of the imported Catalina's.
The paints themselves didn't have standardized names, and were often known by different ones on different machines. They're however most commonly know as Hollandgrijs or Hollandgrau.
Code
Alternative names
equivalents
Gunze
Tamiya
Vallejo
Hataka
MRP
AK
Ammo MIG
Hollandgrijs
Holland Gray
Hollandgrau
7107.02 Ikarol Decklack II RLM-grau 103/2
FS-14159
RLM-02
C-060
H-070
 
71.314
70.886
HTK-*023
MRP-050
RC265
AK11812
217
Ikarol A: Overall scheme
Ikarol B: fuselage colour, upper side of wings and stabilizers
Do-24 interior
Hollandgrijs licht
Holland Gray light
FS-26440
ANA 602
H325
C325
70.986
71045
HTK-*048
MRP-098
RC220
AK11866
 
Ikarol B: lower side of wings and stabilizers
Aluminium
7108.01 Ikarol Decklack silber 111/S
 
 
 
 
 
 
 
 
Ikarol A lower side camouflage
Side external floats (Fokker C.XIV-w, T.VIII-w)
Zwart
Black
 
 
 
 
 
 
 
 
Bottom external floats (Fokker C.XIV-w, T.IV, T.VIII-w). unsure, might also be aluminium.
| Ikarol A | Ikarol B |
| --- | --- |
| Dornier Do-24K-1 (first 18 machines; X-1 to X-18) | Dornier Do-24K-1 (machines X-19 and onward) and K-2 |
|   | Fokker T.VIII-w/G-2 (machines R-6 to R-24) |
|   | Fokker C.XIV-w |
Dornier Do-24 Du Pont Scheme
During 1940, the Dornier Do-24's still in service were repainted with DuPont colours in a scheme similar to the ordered PBY-5 Catalina's. This scheme is probably the most well known of the different Dornier liveries. The top was painted with DuPont 71-1945 and the bottom 71-021.
Colour
equivalents
Gunze
Tamiya
Vallejo
Hataka
Humbrol
Mr. Paint
AK
MiG
Donkergrijs
Dark gray
FS-15042
Du Pont 71-19459
C-365
XF-17
70.898
71.091
HTK-*001
MRP-237
227
Upper side camouflage
Melkwit
Milk white
Du Pont 71-021
Fs-24583
H-74
85% XF-2
15% XF-20
71.103
HTK-*092
HTK-*039
90
MRP-225
RC241
Lower side camouflage
Fokker T.IV schemes
The fokker T.IV used it's own camouflage pattern, with differences between the two batches. The 1st 12 machines with Lorraine-Dietrich 12E engines were initially delivered in a light gray overall camouflage. The 2nd batch of 12 T.VIa machines with Wright 1820 Cyclone engines was initially delivered in an overall aluminium dope colour.
At some point, the machines were repainted with a new top coat, Hollandgrijs for the T.IV and Olijfgroen for the T.IVa
 
Colour
equivalents
Gunze
Tamiya
Vallejo
Hataka
Marinegrijs
Marine Gray
FS-16440
 
 
70.986
 
T.IV (machines T-1 to T12):
Overall colour delivery scheme
Underside and side colour of the revisited scheme
Hollandgrijs donker
Dark gray
FS-14159
 
 
 
 
T.IV (machines T-1 to T12):
topside colour of the revisited scheme
Aluminium
Aluminium
 
 
 
70.864
 
T.IVa (machines T-13 toT-24):
Overall colour delivery scheme T.IVa
Underside colour of the revisited scheme
Olijfgroen
Olive green
FS-14151
H-58
 
 
 
T.IVa (machines T-13 to T-24):
Topside and side colour of the revisited scheme
Zwart
Black
 
 
 
70.950
 
Bottom side floats
Fokker T.VIII-w delivery scheme
The Fokker T.VIII-w machines were delivered in two orders. The prototype and the first series of 4 machines, ordered 23-9-1938 were called the Fokker T.VIII-w/G-1. These five machines, registration R-1 to R-5 were delivered between 25-04-1939 and 13-09-1939 and were painted in a two tone gray colour. The 2nd series, the T.VIII-w/G-2 consisting of machines R-6 to R-11 were delivered in the Ikarol B scheme.
Colour
equivalents
Gunze
Tamiya
Vallejo
Hataka
Grijze deklak
grey deck laquer
Upper side of floats
Noordzeegrijs
north sea gray
FS-36231
overall fuselage
upper side of the wings
Zwart
Black
XF-1
Bottom side floats
Aluminium dope
Aluminium
FS-27178
Side of the floats
Underside camouflage of the wings
Overall Aircraft (R-1 prototype before delivery)
Roundels
Orange circle

1914-1921
The LVA, the Dutch army air force, was officially founded in 1913. In 1914 the orange circle roundel was adopted, orange being the Dutch national colour after the royal family, the house of Orange.
Application of the roundel differed per plane, but was usually in the six standard positions.
Tricolour roundel

1921-1939, 1945-now
In 1921 the Dutch switched the current roundel. (although not in use from slightly before WW2 to after the war.) The fin flash was not always used, leaving the tail bare
Experimental roundel

1938
An alternate proposal for the roundel change was tested in 1938. While it was painted on a Fokker D.XXI as a test, no photographs are known.
Transition roundel

1939 (?)
A solid orange triangle, overlayed on the circular roundel. Only encountered on a Fokker D.XXI with number 227. Why this roundel this roundel was painted this way is unknown. Maybe a temporary paint shortage to overpaint the old roundel and black border or a misinterpretation of instructions.
Neutrality triangle

1939-1942
When tensions rose before the 2nd world war, the Netherlands changed their roundel to the orange triangle to avoid confusion between Dutch, French and British planes.
Throughout the war in the Dutch indies the roundel got less and less pronounced over time. The tail flash was removed, the roundel made smaller and was removed from the upper wings. Until it was completely phased out in favour of the Dutch flag roundel.
Indies Flag roundel

1942-1949
In the Indies, the neutrality triangle would be changed again in 1942 to prevent possible confusion with the Japanese solid red Hinomaru roundel. It was used until Indonesian independence in 1949.
Sources:
Gerdessen, F., Kalkman, K., Oosterveen, C., & Vredeling, W. (2011). Fokker G-1 'Le Faucheur'. Jachtkruiser. Deel 1. Emmen: Lanasta.