The Rogožarski IK-3 was Yugoslav, single seat fighter developed in the 1930s as a successor to the IK-2. The prototype was seen as comparable to other foreign monoplane fighters such as the BF-109. By July 1940 12 production aircraft had been delivered, but only six were serviceable when Germany invaded in April 1941. The pilots flying these machines claimed 11 enemy aircraft had been shot down during the 11-day war. To prevent the surviving aircraft from falling into German hands, they were destroyed together with the incomplete air frames.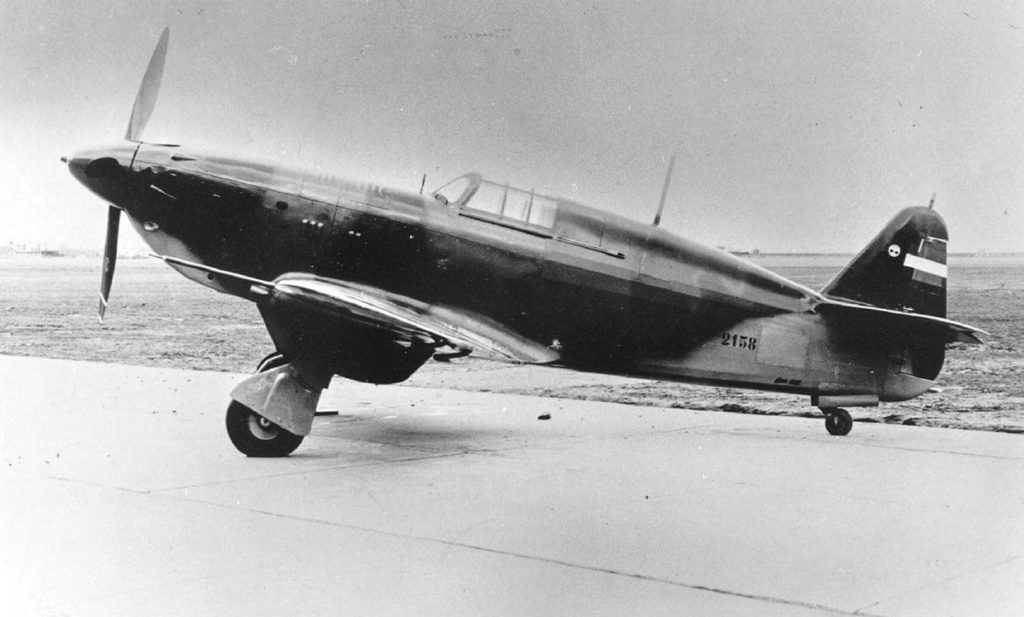 The Kit
While the kit is a short run, it looks quite good, and a lot better then the AZ models kit. The original wings provide the wrong flaps for example, but luckily a new set of wings was added with those fixed.

Because the provided cockpit was rather bare, I decided to go all out and completely scratch build a new one, with an after market instrument pane by Yahu modelsl. Nenad Miklušev and Djordje Nikolić's book about the IK-3 provided some good cutaways from the cockpit, which I copied. Due to the scale, the cockpit walls were relatively thick, so I started sanding those away with a Dremel until they were almost see-through. After that I created the metal frame on top of the wing spar, and then added the details such as the seat and instrument panel. With the two fuselage halves glued together already, the two parts fit nicely.
I also opted to recreate the model with the flaps open, so I cut those away and made them from some plastic sheet. Additional modifications were drilling the gun openings in the spinner and on top of the fuselage and opening up air intakes.
One major bonus with this kit is that both vacuformed and injection moulded canopies are supplied, something I'd like to see more often. I opted for the vacuum formed one and added the canopy in open position. Noted should be that the original canopy was angled, while the provided ones are straight. Because I didn't think I would do a good job fixing this, and because it isn't very noticeable, I decided not to fix this issue.
In the end this was a nice kit to build. It is one of the smallest planes in my collection, it did provide a lot of work to make it into a real beauty. The new cockpit is clearly visible and provides a nice finish to the aircraft. A nice kit of a rare plane
Markings
| | |
| --- | --- |
| A | Rogozarski IK-3 Nr.2 – Zemun airfield Belgrade. Autumn 1940. Gets the VeBR № 2151 painted on top of the tail in late 1940. The plane was under repair in the Rogozarski plant during April 1941, is captured by the German, and subsequently sabotaged and destroyed |
| B | Rogozarski IK-3. Nr.2 – Zemun airfield Belgrade, December 1939 to Summer 1940. Used in this camouflage as second prototype.. |
| C | Rogozarski IK-3 Nr.7 – Veliki Radinci airfield, 7 to 12 April 1941. Flown by pilot Sgt M. Semiz. Used as prototype for the second order. This plane was in the Rogozarski factory when the invasion started, bug was taken by M. Semiz on the 7th of april and burnt on the 12th in the morning as the Germans approached within 15km of the airfield. The VeBR is No2155(top tail). |
| D | Rogozarski IK-3 Nr.7 – Zerrun airfield(Belgrade), April to Summer 1940 |